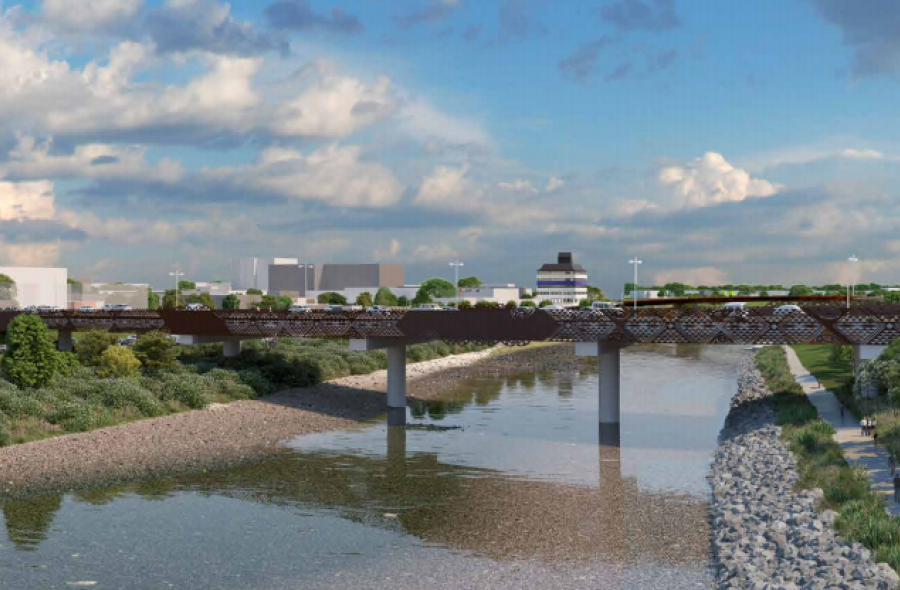 RiverLink partners recognised for collaborative approach to resource consents
7 February 2023
The Environment Court has recognised the collaborative and inclusive efforts of RiverLink partners towards their resource consent process.
As with many large infrastructure projects and programmes, the scale and complexity of the resource consents and notices of requirement needed for RiverLink have been considered and decided by the Environment Court.
Following a process that started back in August 2021, the Environment Court has recently confirmed the required consents, delivering a high level of confidence in the RiverLink programme.
In its final decision, the Court recognised a genuine and effective effort had been made by all parties around resolving many of the issues, noting the Court did not have to incur additional expenses to conduct the hearing.
Rod James, RiverLink programme director says creating a smoother process at this point in the programme helps us save unnecessary costs being incurred by the New Zealand taxpayer.
"This is an extraordinary result for everyone who calls Te Awa Kairangi ki Tai Lower Hutt home and reflects the effort of the RiverLink team towards delivering this transformational set of projects.
"The Court's decision and public submissions have helped deliver better outcomes for the community. It also ensures the critical flood protection work, transport improvements, and revitalisation of the Hutt central city, that make up the RiverLink programme can proceed as planned," James says.
A preferred Alliance team will be announced in March 2023, and early works are scheduled to start in early to mid-2023, with main construction starting in late 2023.
The RiverLink programme is expected to be completed in 2027.
Tags
---
Recent Posts
Find by Type