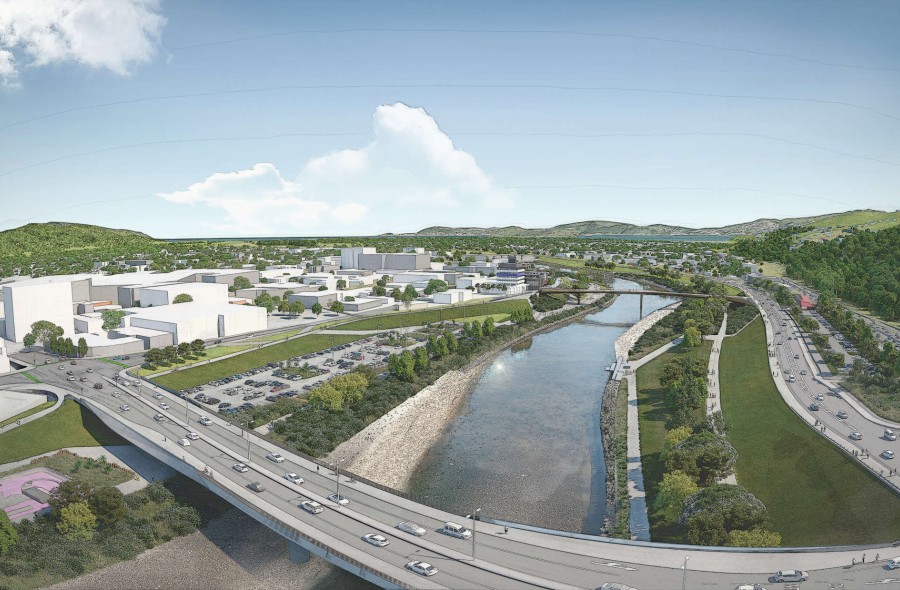 Progress on RiverLink consents welcomed
Media release, Waka Kotahi NZ Transport Agency, 25 August 2022
The Environment Court has today issued an interim decision on approving a range of resource consent applications for RiverLink, delivering a high level of confidence in the project.

Will Peet, RiverLink Board Chair, said RiverLink is a complex and interconnected programme of works which aims to transform Te Awa Kairangi ki Tai (Lower Hutt). It includes works covering flood protection, transport improvements and urban revitalisation of the Lower Hutt city centre.

"Today's decision indicates that RiverLink is set to receive the required planning and environmental approvals, with just a few outstanding items to resolve before resource consents can be granted. We look forward to providing further information to satisfy the remaining issues for the Court to issue its final decision in due course," Mr Peet said.

The Court's interim decision released today is comprehensive at 186 pages. It focuses largely on the proposed conditions, especially in relation to noise and vibration, and cycling and walking matters. It seeks that further work is done on the conditions and that the applicants report back finally to the Court on 30 September. Thereafter the Court will confirm the conditions.

"In parallel to the consent process, work on RiverLink has significantly advanced with the purchase of most properties in the construction zone, initial demolition works at some sites, reference design works nearly complete and ground investigations underway in locations where key structures will be built," Mr Peet said.

The RiverLink partners have started the process for selecting design consultants and construction contractors to form an alliance to deliver the project. The expectation is construction will begin next year.


You can read the interim decision here
Tags
---
---
Recent Posts
Find by Type